Roller Bearings
CNB Roller Bearing types:
Tapered roller bearings are basic and widely used, consisting of a cone assembly and a cup. The cup is comprised of the outer ring and the cone assembly consists of inner ring, rollers, and cage. This bearing construction accommodates combined loads and provides low friction during operation.
CNB offers three types of tapered roller bearings: Single Row, Double Row, and Four-Row tapered roller bearings.
Double row tapered roller bearings are mainly used in gearboxes, lifting equipment, rolling mills, and machines in the mining industry.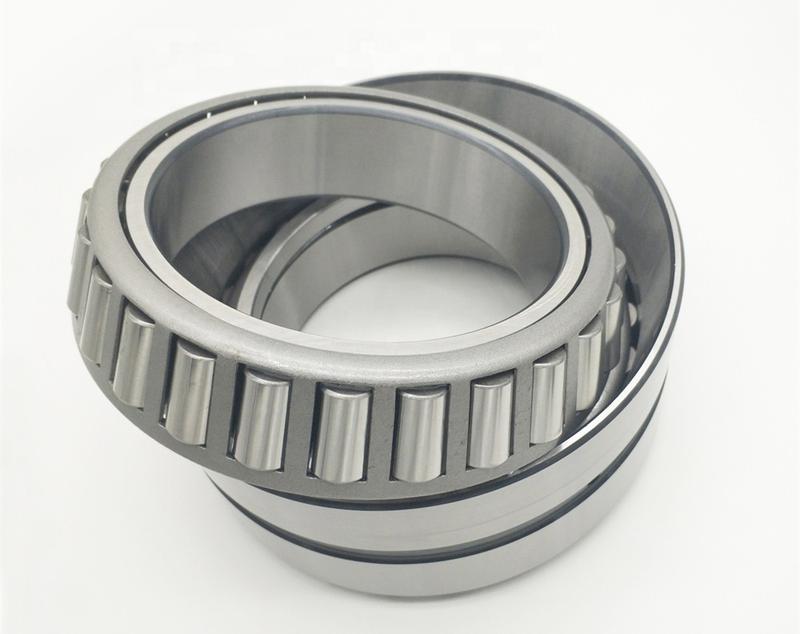 Four-row tapered roller bearings are used mostly in work roll applications such as rolling mills.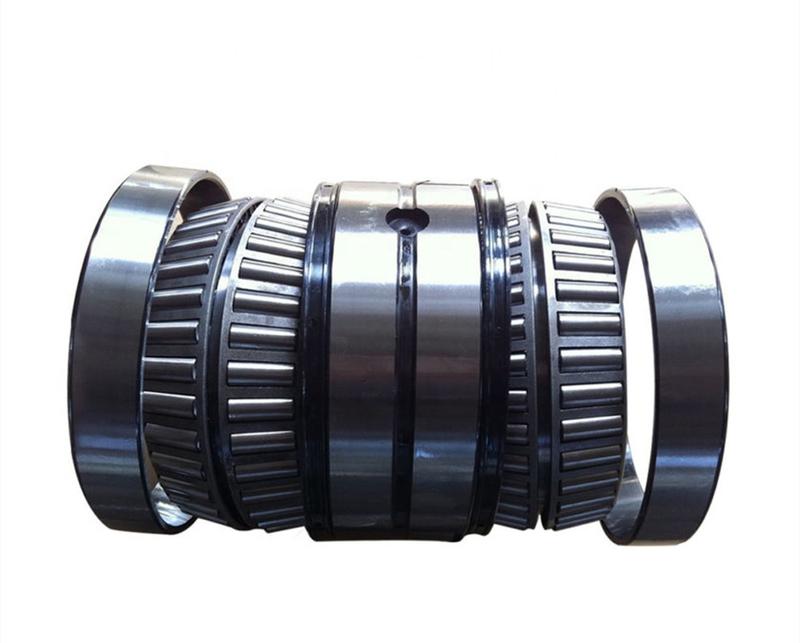 ---
Needle roller bearings use needle rollers (6mm or less in diameter) as rolling elements. They are classified as either radial or thrust depending on the direction of the load being supported.
Needle roller bearings include drawn cup and solid radial bearings, as well as application-specific cam followers, and roller followers. Thrust bearings include thrust needle bearings.
CNB supplies needle roller bearings in many different designs, series, and in a wide range of sizes:
1. Needle roller and cage assembly 2. Needle roller and cage assembly for large end
3. Drawn-cup needle roller bearings 4. Machined rings needle roller bearings

5. Clearance adjustable needle roller Bearings 6.One Way Clutch

7. Thrust needle roller bearings 8. Complex needle roller bearings



9. Cam followers 10.Roller followers 11.Bottom roller bearings(for textile machinery)
---
Spherical Roller Bearings are designed to work in applications where severe misalignment exists whether from mounting or shaft deflection and with relatively heavy radial loads and some axial loads in either direction.
Spherical Roller Bearings have two rows of rollers that are separated by a cage that could be sealed or unsealed depending on the specific model and application, external raceway, and dual raceways in the inner ring to support the rotating shaft. The quality and alignment of raceways, cages, and rings define the overall performance and quality of the product. Asymmetrical rollers increase performance and precision while symmetrical rollers offer better load distribution, lesser vibration that ultimately leads to durability.
Spherical Roller Bearings are an essential part of heavy machines like gearboxes, turbines, mechanical fans, constructions equipment, mining equipment, and drilling equipment.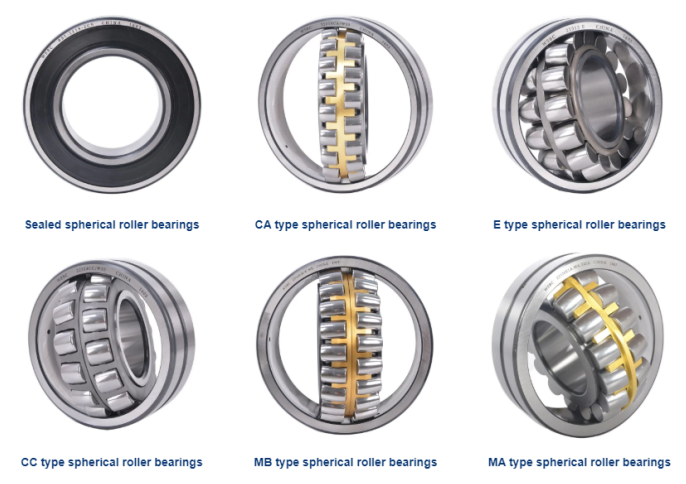 ---
Cylindrical Roller Bearings are designed to carry heavy radial loads. CNB cylindrical roller bearings are made with a single row, two rows, or multi-rows of rolling elements to meet an application's radial load requirement.
Cylindrical Roller Bearings are widely used in multiple industries, pumps and compressors, mechanical presses, electric motors, gearboxes, traction motors, and axle bearings for railway vehicles, in steelworks, and in many other industrial applications. The combination of high load capacity, moderate speed rating, and industry interchangeability make it one of the most popular bearing designs.
Single row

Double Row or Two Row

Single row full complement

Sealed double row full complement

Multi-row or four-row